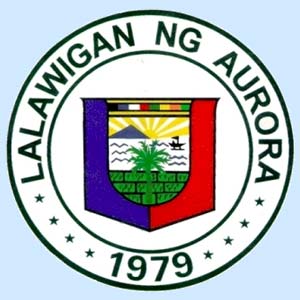 taken from
aurora.ph
A visitor of the Aurora Province
website
noticed this a long time ago. In the description of the Provincial seal, the mountain on the left side of the inside image (near the sun with 8 rays) is described as "
Dima-Dimalangat Reef in Baler - Symbolizing the Capital Town of the Province
". If you're from Baler and have been to the beach at least once, you would know that Dimadimalangat Reef, or lukso-lukso should be located on the right side and jutting out of Digisit mountain and not on the right left as shown in the seal. That mountain should be the San Ildefonso point in Casiguran to be geographically correct. And where are the "
Rice Field and Palay that stands for agricultural sector and self-sufficiency of the province in terms of rice production
". All I can see is a green wall.